Metal Solutions's Services
PLASMA CUTTING
Metal cutting can be categorized into mechanical and thermal cutting
. The plasma cutting process is a thermal cutting method that uses ionized gas to cut the metal. In this process, instead of physically cutting, metal is heated to melt. 
Best Plasma Cutting Services In Houston
METAL SOLUTIONS USA LLC
Since our founding in 2015
,
being a good business partner
has always been Metal
Solutions's
goal. Adhering to our mission, we are striving to provide the highest quality plasma cutting service at an affordable price. For years, Metal Solutions has been developing our own plasma cutting process to provide our customers with innovative technology. 
Why Choose Us
Half The Price Twice The Deal!
Guarantee The Quality Of Our Plasma Cutting Service

To guarantee the quality of our plasma cutting service, our mechanics do physical inspections on the correctness of the marking/cutting lines and keep track of the measurements. Pure process gases including oxygen, nitrogen, and argon hydrogen are used to ensure the cutting edges are clean and suitable for direct welding
Keep Aluminum And Steel Parts Production Completely Separate

Moreover, we keep aluminum and steel parts production completely separate. Therefore, plasma cutting service from Metal Solution CNC can satisfy even the most demanding plasma cutting challenges. 
In the future, Metal Solutions will not only continue to introduce technical guidance from specialists, but we will also continue to develop new and innovative products to fulfill the demands of our clients all over the world.
Should you need any further information about our plasma cutting service and technology, please let us know. Our staff can provide you with all the information needed, and guide you through all the steps of your project to help you achieve the desired aim.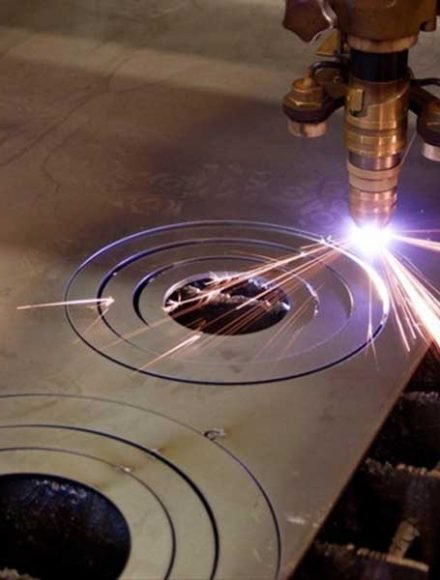 Tell Our Your Require
With all of these advantages, plasma cutting is sure to be the go-to choice for metal fabricators.
At Metal Solutions, our plasma cutting service can meet all your metal fabrication requirements.